Monthly Archives:
March 2011

I've mentioned before that the Danny Sullivan – Matt Cutts conversations are my favorite parts of search conferences. In this case, it was also a chance to watch a potentially significant search & social feature get hatched.
Matt had used the forum to announce the launch of Google's "block this site" feature on their search results page. (They had launched it in Chrome a few weeks earlier). Somebody asked why they only ask for negative signals and not positive signals, and Danny followed through:
Danny Sullivan: Can we have a PageRank This button? They'll make [Facebook's] Like buttons like… Continue reading →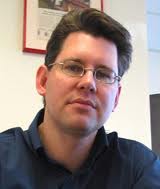 Remarkably absent from all the coverage of blekko founder Rich Skrenta, his spam clock, and his anti-spam crusade is any discussion about how Rich telegraphed this play four years ago.
He concluded that there was no opportunity for an SEO model:
"I'm thinking SEO has gotta be dead as a startup business model."
Rich Skrenta, Some Thoughts on Mahalo, August 20, 2007
and that no other business model would work for most web sites
"companies will succeed by working within the framework of Google's industry dominance"
Rich Skrenta, Winner Take All and Google, January 1,… Continue reading →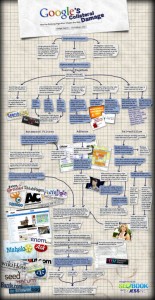 As Aaron Wall from SEO Book demonstrated, Google's algorithm changes change the course of the Web. Aaron took the negative approach by focusing on Collateral Damage, but there are certainly upsides as well as site owners develop their sites to succeed within the Google ecosystem.
Panda is likely to cause the following shifts in how the web evolves:
More focus on user experience, including fewer ads hiding the content.
Less use of non-unique content. This includes fewer

scraper sites
nearly identical sites that take standard product feeds
mashups, where sites create a unique experience by combining non-unique… Continue reading
So I'm hurrying to my plane back from SXSW and I hear my name called on the airport PA to come to security. Not a good feeling.
So I rush over to security and take out my passport.
Me: Hi, I'm Gil Reich, you called me
Them: Do you have any other ID?
Me: Yeah, I have a second passport …
Them: Anything else? Driver's license? Credit cards?
Me: Sure, right here in my wallet.
Them: Where is your wallet?
Me: Right here in my pocket [except it isn't. I feel my other… Continue reading →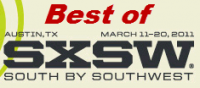 South by Southwest is a remarkable conference. The Interactive segment alone was nearly 5 crazy days with about 40 simultaneous sessions in each time slot. It included lectures by industry luminaries, celebrities, entrepreneurs and "ordinary" people with interesting ideas and perspectives to share. Here's the best from the 2011 conference.
Best Lines:
Guy Kawasaki:

The Apple group was probably the largest collection of egomaniacs in the history of California. Which is saying something.
I believe in G-d because that's the only explanation for Apple's continued existence.
A good speaker avoids going off-track. A great speaker can go off-track and… Continue reading