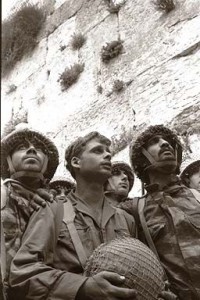 Fantastic piece the other day by David Brooks (welcome back, David!) on humility and the lack thereof (High-Five Nation). The Joe Wilson / Serena Williams / Kanye West fiascos provided the opening to a piece that highlighted how our attitudes towards war and foreign policy changed since World War 2. WW2 ended with the US president and troops accepting the awe and terror of the moment and of history. The US performed a great and noble task and reacted with the proper humility of a people who appreciated the greatness of the challenge they had faced. Contrast that to the simplistic posturing of many of those both for and against the war in Iraq. One nice thing about Barack Obama as president is that we have neither a smirking President Bush bragging about Mission Accomplished nor a self-righteous Senator Obama taking a leading role in an equally dangerous and simplistic campaign mocking those who chose war and clamoring for immediate withdrawal, a policy he then rejected upon becoming president.
Humility is fundamentally a respect for the difficulty of the challenges we face, and a respect for those who choose other ways to face those challenges. It is one of the most essential traits of a good manager.
Note: Humility does not mean that you shrink away from the challenge. It's not a minimization of self, it's an increase in respect for people and challenges. And not the way Ali G says Respect while mocking everything he comes across. Somehow when Self Expression replaced Humility as a value, Respect came to mean respecting somebody else's self expression, thus turning the word completely on its head.
As a manager you must stand humble as your great people try to solve complex problems. If you think you have a simpler solution, humbly approach them and see what you can work out together. You must stand humble in the face of projecting your business. There are generally far more obstacles than meets the eye. Respect them.
Personally speaking, almost every time I brag I regret it. I know there are those that build a career on it (you know who you are — actually, maybe you don't). As Nassim Nicholas Taleb (author of the excellent Fooled by Randomness and the Black Swan) would point out, we get fooled by a survivorship bias here. Those that succeed in building a career through self-expression catch our eye and we don't notice the millions who failed making similar attempts.
Humility also involves putting the challenge and your teammates ahead of yourself. You'll feel better, accomplish more, and make others happier and more successful. As a manager, it may be your most important trait.