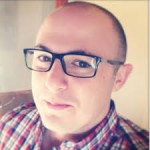 Ari Nahmani and Tom Harari shared their link building ideas at SMX Israel.
Ari Nahmani
New age link building. 15 minutes, 100 slides. So this will be quick. [Slides are here]
I'm usually not nervous, but this time my wife is here.
The web is no longer the great equalizer.
Once upon a time a decent web site and a few links and you could do well.
Then people started doing tricky link building things and that became the only way to compete.
Stop working with BS companies.
We're moving from SEO tactics to holistic… Continue reading →