What a week for content farms!
Here's the brief overview: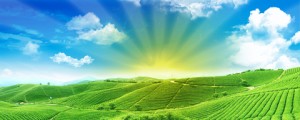 Nobody calls Stack Overflow a content farm but I include them here to try to define what a content farm is and isn't.
The term "content farm," like the term SEO, is often used by its critics to refer to every spammy tactic that they don't like, or that cause other sites to rank above theirs.
Stack Overflow and eHow both meet the following criteria often used to identify content farms:
Creates thousands of new pages every day
Gets the vast majority of its traffic from Google. You might even say they view Google's results page as their site's home page (Stack Overflow co-founder Joel Spolsky in fact did say this).
Content-creation mechanism naturally creates pages where demand has been identified.
The term "content farm" was coined to refer to the systematic and efficient creation of thousands of in-demand pages every day. eHow does that. So does Stack Overflow.
Matt Cutts just defined content farms as "sites with shallow or low-quality content." By that definition, I don't think they're going to punish eHow. Neither does the stock market.