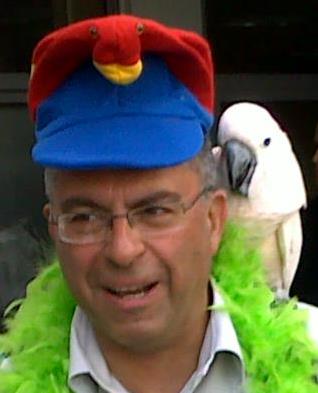 Jeff Pulver, Yossi Vardi, Mel Rosenberg, Noam Fine, and Sharon Ariel ran a networking breakfast and Bird Brain Unconference yesterday.
A bunch of creative people doing different things. The highlights:
Best innovation idea:
Roi Chobadi: A chat client that looks like you're programming in Visual Studio. You know, so when your boss walks into your office you don't have to quickly Alt-Tab.
Best lines:
Jeff Pulver: "I worked in the World Trade Center. I got fired. Saved my life. So you never know"
Jeff Pulver: "Hire people who don't have experience. They don't know what can't be done."
Oded Sharon: "The best motivator? Give credit"
Tal Yaniv: "Instead of telling my child 'don't spill' I say 'keep it in the glass.' Focus on the positive.
Yossi Vardi: "The main thing that stops people from making their ideas succeed is fear of looking stupid."
Mel Rosenberg: "This is an unconference, if you want to speak put your name on board. We won't read it, but at least it will be there."
Best Tweeting:
@tallynetzer. Thanx Tally!
I also liked the back story to the conference, which Mel described as:
When I saw that Jeff Pulver was going to be in Israel, I wanted to do an Unconference after his Networking Breakfast. I figured it should probably be about Mobile since we were at Afeka college. Jeff said 'Mel, what are you passionate about?' I said 'About helping people be creative.' So that's our topic.
Well done, Mel.