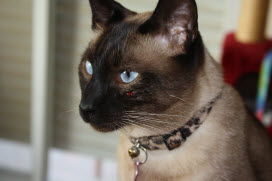 On Sunday my cat returned home bleeding from just below the eye. My wife reached in and removed a small metal ball that thankfully hit the bone. Somebody had shot him with a BB gun.
I felt there were 2 different kinds of attitudes when we talked to people about this:
"OK, so somebody shot your cat with a BB gun. Stop whining."
"Wow, who would do such a horrible thing?"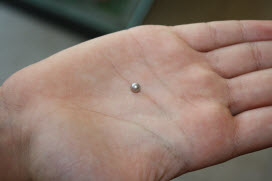 The main good news is that the cat is OK.
The other good news is that while the local police officer we dealt with was of the first type, and completely uninterested in doing his job on the issue, the second one we dealt with was of the second type. And apparently BB guns have to be registered, and they're going to test the guns of the people in the area and since we have the bullet, they can match it to the gun. So they'll probably get the person. Don't know what happens after that.
I think many of us think that the only thing stopping us from certain illegal activities (like killing local cats) is our own conscious (or laziness). But often we're wrong when we think we can do actions anonymously.
As for who would do such a thing … I don't think it's the kind of person who is kept awake at night by cats and finally says "I have to do something." Those kinds of people either do nothing or they call somebody responsible for dealing with the problem. They don't actually get a BB gun (or poison or whatever) and kill the cats.
I think the person who shoots cats is a person with a lot of anger and need to hurt. And that shooting cats with a BB gun is more likely to increase the need to hurt than to satisfy it.
Regarding pet lovers vs. non pet-lovers, I guess I intermarried. I come from a family that wonders whether people's love of pets comes at the expense of a love of people. My wife and mother-in-law love pets. They even started a great pet reference site. My view has changed, and I would say that loving animals generally increases the love a person has for people, not the opposite.
What do you think?