Blogging
Lisa Barone may be my favorite blogger, so it was great finally getting a chance to hear her speak.
And we're underway. Want to discuss the power of being strategically authentic instead of letting it all hang out.
She's the co-founder and Chief Branding Officer of Outspoken Media. Thinks of herself as a corporate blog voice-giver. That's her passion, giving corporate blogs a voice.
"And as you probably know by now, I stutter."
The fact that I stutter probably means that I understand the power of voice more than anyone else. I know what it's like… Continue reading →
I've been enjoying ProBlogger for a while so it was great to hear him in person at BlogWorld. Here's the essence of his talk.
I'd like to start with an experiment. Find a person next to you that you don't know and ask them why they started blogging. [Think about your answer, I'll wait.] I asked this on Google Plus. At the beginning most people said something about "I had something I needed to say" or "I wanted to engage people" or "I wanted to help."
Then some brave soul finally said "I heard… Continue reading →

BlogWorld was awesome. Here's the best of the best:
Best Lines
Amber Naslund:
There are these big changes going on in how people interact, and we're in charge. Are your parents scared? They should be.
Our top fear isn't failure, it's being blamed.
… they'd stone me to death. And not in the good way.
Mari Smith: I'm a raging extrovert. I often don't know what I'm thinking until after I say it.
Debba Haupert : If you haven't failed in Social Media, you haven't tried Social Media. Start conversations, see what gets people to talk.
Darren… Continue reading →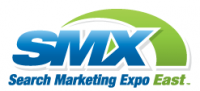 Also see: Best of SMX East 2011
SMX East was great. Here was the best of the best:
Best lines:
Tom Petryshen: One of the best ways to motivate people is fear. But if you can't do that you can try things like focus and discipline.
Geoff Donaker (Yelp CEO): With whom do we compete? Everybody and nobody. Do we compete with Google? 4Square? Yeah, sure …
Todd Friesen:

I liked the internet better when my idiot cousin didn't know how to use it.
I have a friend who is experimenting with getting Mechanical Turk to do 500,000… Continue reading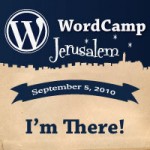 WordCamp Jerusalem had a very strong finish. Here's the best of the best:
Best Lines:
Matt Mullenweg:

People have better things 2 do. The tool should be invisible. Take 1 sec from 15 mil users. That's a lot of time.
(Discussing WordPress history): Some of the conversations were a bit combative. But you guys should be fine with that.
3.0 was just meant to be the version after 2.9. It wasn't meant to signify a major release. [and in response to laughter:] Really!
Joel Spolsky said it takes 10 years to make great software. WordPress is 8.… Continue reading